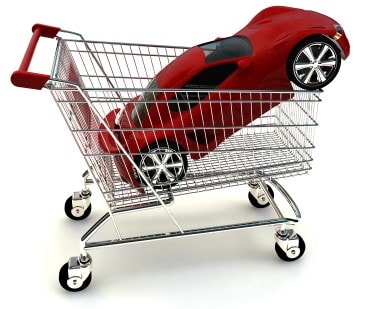 Tips for Buying Your Car
Now that we're nearing the end of 2015, I thought it might be helpful to highlight some things that might help you through the car buying process. Many of us have bought cars before, but it may have been a while, or maybe you'd just like to feel prepared.
The first step is to communicate to the salesperson what type of vehicle you want. Be prepared to tell them what is important to you and how you will be using the vehicle, for example:
you have children and/or pets you need to transport. This will help determine the amount of passenger room you need
you drive long distances to work or activities so gas mileage, comfort and safety features are significant
you need space to carry things so cargo room is important
your preference of vehicle size – compact, full-size or super-sized
what features you absolutely want and what features you would like to have but might not require, for example: sunroof, advanced sound system, leather interior, Bluetooth, navigation, DVD player, heated or cooled seats, etc
what type of vehicle you want, a sedan, coupe, convertible, truck or SUV
towing needs, if any, for a boat, camper, trailer, etc
Some questions to ask about the vehicle are obvious, such as gas mileage, but you should also ask about:
safety features such as airbags, anti-lock brakes, and other safety-related technologies
resale value (unless it is a new model with no current data), and customer satisfaction rating
If you have a vehicle to trade in, be prepared to give the salesperson the payoff amount of the loan (if any). And be sure you bring the vehicle with you so they can assess its trade-in value. Keep in mind that if the payoff on your car is more than the value of it, you are "upside down". You may be able to roll the excess payoff into the loan for the new car, but this depends in part on how much the financial institution is willing to loan for the new vehicle, and will, of course, impact your monthly payment.
You should also inquire about what incentives are currently available; commonly this would be special interest rates, factory rebates or dealer discounts. Also ask about any specials that the dealership might be offering.
Do some research ahead of time (the Internet is a good resource) so you will have an idea what the car should cost and what your trade should be worth. This will help you get to the bottom line faster.
If you are interested in financing, the salesperson will review your options for leasing or purchasing, and give you an idea of the monthly payment.
Inquire about any other fees or add-ons. And get warranty information. What does it cover? Are roadside assistance or other additional services such as extended warranties or maintenance packages available?
Also ask for information about the dealership. How long have they been in business? Are they rated by the Better Business Bureau? Have they won any industry awards? Get information about their service department and whether they offer service specials. Some dealerships offer service rewards cards that will earn you points toward your next purchase.
Preparation for your car buying adventure will help maximize your experience and the outcome. Happy shopping!
Christie Walin is Director of Marketing for Modern Automotive. You can reach her with questions or comments at askchristie@modernauto.com.